Representatives from Western Europe at Indie Prize Singapore 2017
Four games from France, three games from Germany and three games from United Kingdom will represent Western Europe at the international Indie Prize showcase during Casual Connect Asia 2017 in Singapore.
LILY – COLORS OF SANTA LUZ, SKYBOLT ZACK and Sticky Boy – games that were developed by students from ISART DIGITAL who will be graduated in July 2017. Isart Digital is a french school specialized in video games and 3D animation-VFX.
Game Title: LILY – COLORS OF SANTA LUZ
Developer: Lily Team
Platform: Desktop Win
Website: https://isart-digital.itch.io/lily-colors-of-santa-luz
Country: France
Video: https://vimeo.com/173047057
War is near. A dark militia invaded Santa Luz. Confronted to violent humiliations, the inhabitants are losing their colors. Running away form the darkness threatening to swallow the city, Yvan will do everything to prevent his daughter from seeing the horrors and fight for Lily to keep her colors.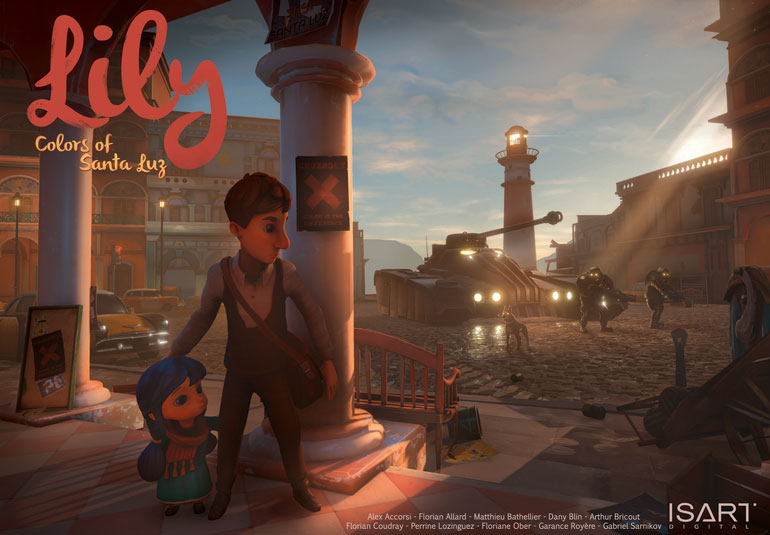 Achievements:
Finalist at SXSW 2017
Finalist at IGF 2017
Finalist at Indicade 2016
Finalist at Ludicious 2016
Winner at Ping Award 2016
Finalist at UNITY Award 2016
Game Title: SKYBOLT ZACK
Developer: Skybolt Team
Platform: Desktop Win
Website: https://isart-digital.itch.io/skybolt-zack
Country: France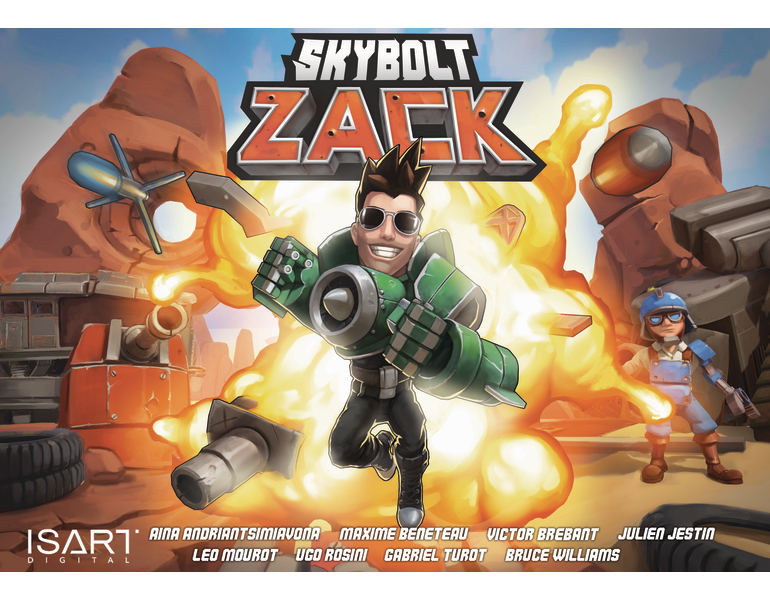 You are Skybolt Zack! Rocket Punch your way from enemy to enemy in this arcade action-platformer. As you destroy lots of enemies, the music goes with your devastation. It will get more and more frenetic.
Achievements:
Winner at PING Award 2016
Finalist at MAGIC 2017
Game Title: Sticky Boy
Developer: Sticky TEAM
Platform: Desktop Win
Website: https://isart-digital.itch.io/sticky-boy
Country: France
Video: https://vimeo.com/173044639/3d07ffabae
You are Sticky Boy. When you activate your power, your body becomes floppy and your hands and feet become sticky.
With strong inspirations like Ratchet & Clank or Spyro for the platformer situations the project started to be a mix between traditional platformer but with the modern twist of a ragdoll. A bastard mix between Octodad and Mario!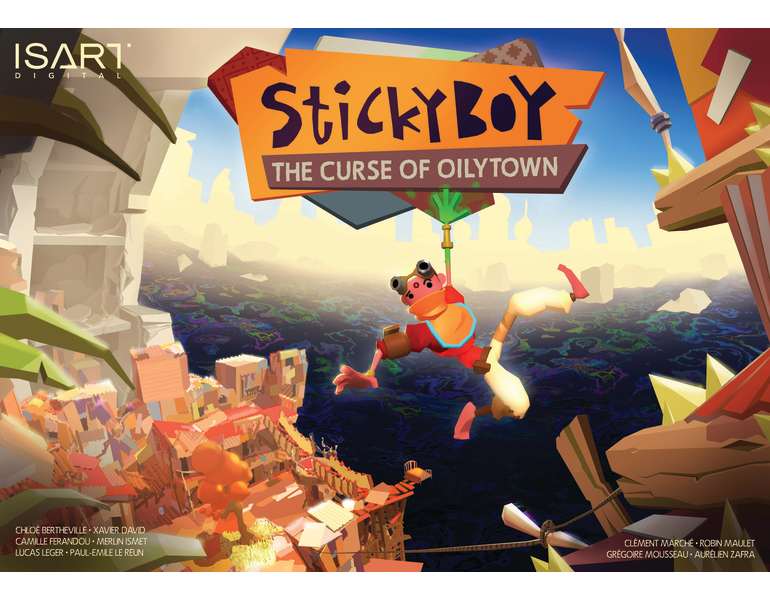 The next game that was provided with Indie Prize scholarship and was invited to Indie Prize showcase is UAYEB – developed by Francis Courchinoux, a French based developer. This is an indie game made by one person.
Game Title: UAYEB
Developer: ICA GAMES
Platform: Desktop Win
Website: www.uayebgame.com
Country: France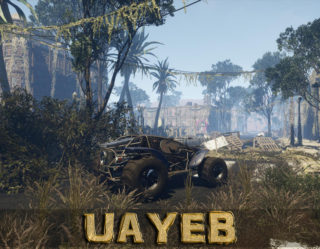 UAYEB is a solo story driven adventure / survival / puzzle / platform game, placed in an open world of 16km2, with the immersive FPS view. The story will go through four episodes and each episode will be a full consequent game of 20 to 30 hours of gameplay.
3 years of development by one person were needed to make the game.
UAYEB was Greenlit in 15 days with 2 667 votes YES. Release date on Steam will be June 2017.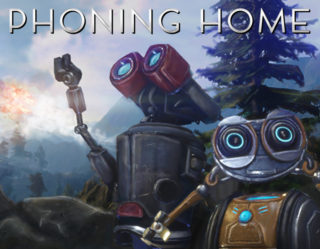 Game Title: Phoning Home
Developer: ION LANDS
Platform: Desktop Win
Website: ionlands.com
Country: Germany
Phoning Home is an open-world game of exploration and survival set on a strange, alien planet. It tells the story of two robots – ION and ANI – and their life-defining journey.
"Phoning Home is indie developer ION LANDS love letter to storytelling and boasts a tale that really is worth telling."
Game Title: S.P.Y. Robot
Developer: CEO's Pet Software
Platform: VR mobile, VR desktop/ console
Webite: http://www.ceospet.com
Country: Germany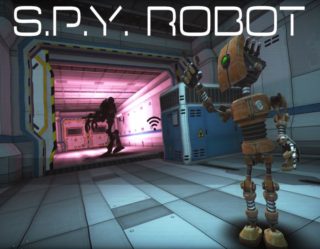 S.P.Y. Robot is a first person rogue-like stealth hacking action mix for VR. You pilot an unarmed robot S.P.Y. (Synthetical Private eYe), designed for private investigations through your company's test chambers for final QA. In each level, you have to hack a mainframe inside a green target zone. Specific hack skills can be downloaded to solve puzzles and harness the abilities of enemy robots. Current hacking skills include an explode sequence, video stream, target marker, shutdown systems, boot systems and faction switch. Some hacks are only active a certain amount of time (e.g. sleep, stream, faction switch). So think about when and where you use them. Hide behind crates to have a safe place for your hacking activities.
The actual version contains a tutorial and a procedural level generator aka "Career Mode". Each has different layout, enemy positions and patrol routes. In the Career Mode you advance through many levels and optimize your character and his hacking skills.
Awards: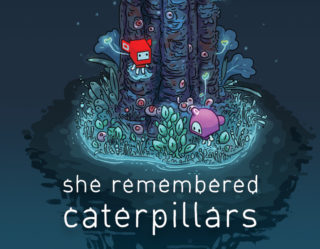 Game Title: She Remembered Caterpillars
Developer: Jumpsuit Entertainment
Platform: Desktop Win, Desktop Mac
Website: jumpsuit-entertainment.com
Country: Germany
She Remembered Caterpillars is a color-matching puzzle game with an unsettling fungi-punk aesthetic. Set in a phantasgamorphic world of writhing caterpillars, brightly-colored Gammies, and living architecture, players will undertake what appears to be one scientist's quest to save her father.
Awards:
Independent Games Festival 2017 – Finalist for Excellence in Visual Art
Winner of Intel Level Up Game Demo's Best Puzzle Game Award
Nominee for SXSW Gamer's Voice 2017
Game Title: Thing-in-Itself
Developer: Party for Introverts
Platform: Desktop Win, Desktop Mac
Website: partyforintroverts.com
Country: United Kingdom
Ted and Molly are together. Ted feels a connection to Molly wherever he looks. But, how do they both really see the relationship? See each other?
Thing-in-Itself is an interactive short story about the struggles of understanding another human being. Using Immanuel Kant's concept as a framework, it leads the player through stages of a relationship, exploring how perceptions may clash and surroundings can alter. With an average walkthrough time of 15 minutes, Thing-in-Itself is not a game in a traditional sense – it doesn't have win or lose conditions and doesn't present challenge to the player.
With this project, Party for Introverts attempts to establish a connection between the mediums of game and short story, reworking the possibilities when narrative and interactivity merge.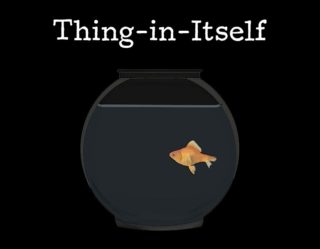 Achievements:
Showcased at AdventureX 2016, London, UK
Showcased at Taipei Game Show 2017, Taipei, Taiwan
Featured on:
The Guardian, Kill Screen, IGN Russia, IGN Japan, Nivel Oculto and many others:
Press collection: https://partyforintroverts.com/2017/01/27/press-about-thing-in-itself/
Published on Steam: http://store.steampowered.com/app/569340/
Colorfill.io was nominated to Indie Prize by Appodeal Indie Game Blast Off Contest – Indie Prize nomination partner. Indie game developers submit their games for Appodeal Indie Game Blast Off Contest where top 12 finalists get chosen internally. Public then votes for their favorite for the grand prize winner. Winner wins 10,000 mobile ad installs, 1-on-1 mentorship with mobile gaming experts and opportunities for publishing.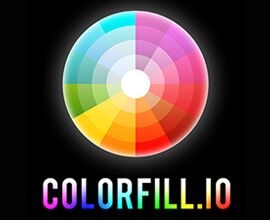 Game Title: Colorfill.io
Developer: GrandLine Studios
Platform: iOS, Android
Website: http://www.grandlinestudios.com
Country: United Kingdom
Colorfill.io is a colorful and challenging arcade game for mobile. The goal is to shoot colored balls into the matching coloured sections of a color wheel, once all the sections are full, the level is complete. Avoid obstacles, use powerups and collect stars to help you progress through the challenging levels. It's a game of skill, timing and patience!
Award:
Winner of the Appodeal Indie Game Blast Off Contest
Game Title: RUYA
Developer: Miracle Tea Studios
Platform: iOS, Android
Website: miracleteastudios.com
Country: United Kingdom
Trapped in a deep sleep, a girl explores her dream on a journey of self-realisation. RUYA is a game where waking up is everything. Your objective is to sort her coloured pieces in a way to swipe a target shape. It's a beautiful puzzle game that combines playful emotions with awe and wonder as the player experiences RUYA's journey towards enlightenment.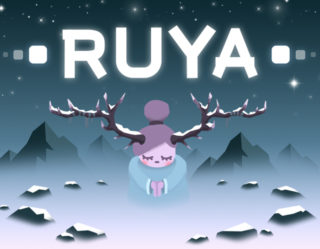 RUYA competed in a national competition called Tranzfuser which was organised by UK Games Fund. The game was developed in a short period of time and Miracle Tea Studios was of the few teams to win funding to develop the game. The game has been showcased at EGX and Machester PLAY expo.
The full list of Indie Prize Singapore 2017 finalists can be found at indieprize.org. Meet the developers at Casual Connect Asia 2017 on May 16 – 18, 2017, at Hard Rock Hotel Singapore, Resorts World Sentosa, 8 Sentosa Gateway in Singapore.
Join our Indie Prize Facebook community to stay updated about Indie Prize
https://www.facebook.com/groups/870174783048528/
Comments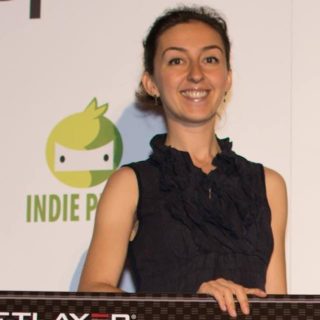 Yuliya Moshkaryova
Yuliya Moshkaryova is the Indie Prize Director and Senior Project Manager and Team Leader at Ukrainian indie studio Wildec LLC. Yuliya travels around the world to meet indie developers from every corner of the globe and to invite the best games to join the Indie Prize scholarship. Follow @MoshkaryovaYuli to stay updated about Indie Prize news and gamedev events.